When Matt Muck talks about his family's business, Colonial Interiors on Olde Main Plaza in St. Albans, he talks about quality products, loyal customers and the importance of supporting local businesses. He shares his enthusiasm for the furniture of Gat Creek, MacKenzie-Dow, Lawrence Crouse Workshop and Imperial Bedding.
He knows from personal experience what challenges face the furniture industry. And he knows that working with exceptional West Virginia companies is good for the people who shop in his store.
"My father, Bill, opened Colonial Interiors 41 years ago," said Muck. "He was an accountant for a chemical company engineer and he realized the chemical industry in the Kanawha Valley was changing. He decided to start a business that he and my mother, Sara, could fall back on."
Muck's father and mother always enjoyed antiques and home design, so they capitalized on the popularity of traditional, colonial-style furniture and opened their store on Main Street, which they operated for eight years before his father left the chemical industry to run the store full time.
The store carried American-made furniture. Times changed, and furniture manufacturers in North Carolina began to move their manufacturing overseas to lower costs. The Mucks continued to carry American brands, and began adding the fine products of West Virginia companies to their showroom lines.
"There is something really special about selling products that are made here in West Virginia," Muck said. "The companies are accessible, they are creative, and they are doing the work with local people and often using as many local or regional suppliers as they can. It's a cycle of support that makes us all better."
West Virginia companies spring upRonnie Rowe, owner of Imperial Bedding Co. in Huntington, was a young electrician working the night shift at H. K. Porter in 1969 when his mother, Evelyn Hatfield, became partners in a mattress factory.
"At first, I was working nights at Porter and days doing work at the new mattress factory," said Rowe. "I left Porter and went on the road to sell mattresses, which I turned out to be good at!"
Rowe said the company set high standards, following those set by the federal government, and those are the standards they still follow today. "We are the only mattress company left in the United States that makes mattresses and box springs this way," he said. Rowe is looking forward to retiring and handing over the reins of the company to his son, Brian, and daughter, Stacey Perry.
A couple of years later and a few hundred miles away in Kearneysville, Larry Crouse was busy restoring antiques. As his business grew, customers began asking for custom furniture pieces. Crouse discovered that he had a passion for these projects and became an expert on 18th century furniture. Today, he is semi-retired and the business is being carried on by his son, Abe.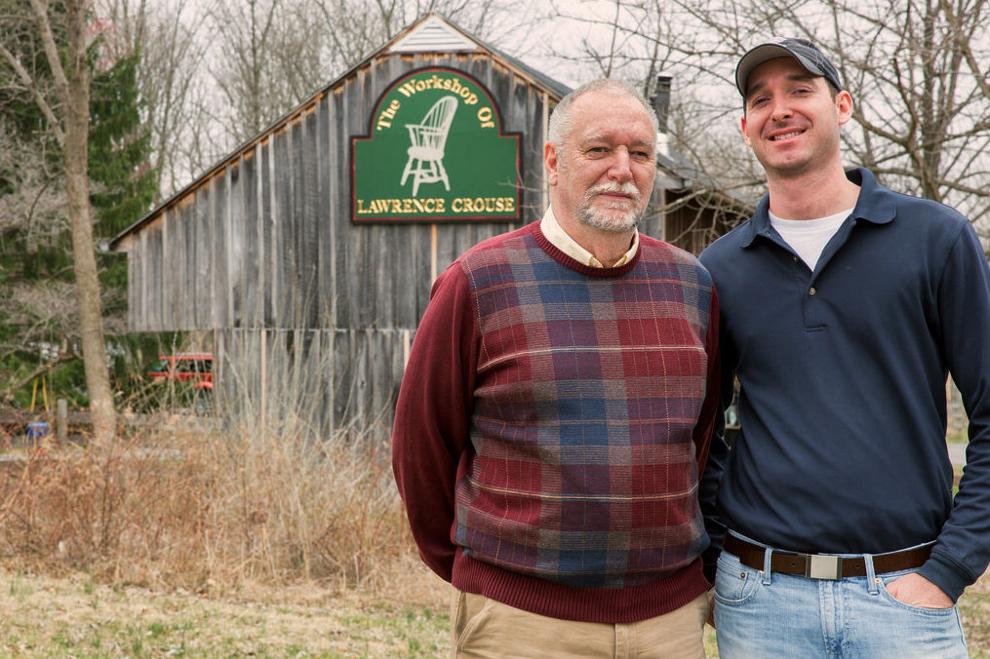 "I've been working around the shop since I was old enough to push a broom and sweep up sawdust," said Abe Crouse. "Now, I'm the one making the sawdust."
The elder Crouse started selling chairs to local customers at arts and crafts fairs and festivals. A hallmark of Lawrence Crouse Workshop furniture is its replication detail — down to using the same woods that early furniture makers used for the original pieces.
The MacKenzie-Dow furniture story is similar. Adam Bonner's grandfather was the principal owner of a mining equipment company and his son, Gary, worked for the Ashland Oil companies. In the late 1980s and early 1990s, his grandfather recognized that the mining industry was changing. He retired from his business and convinced his son, then living in Columbus, Ohio, to come home and pursue an opportunity with a cabinet refinishing business in Huntington.
"At that time, Huntington was losing much of it is manufacturing industry and a group of Huntington businessmen started a business incubator to bring businesses to the area," said Adams.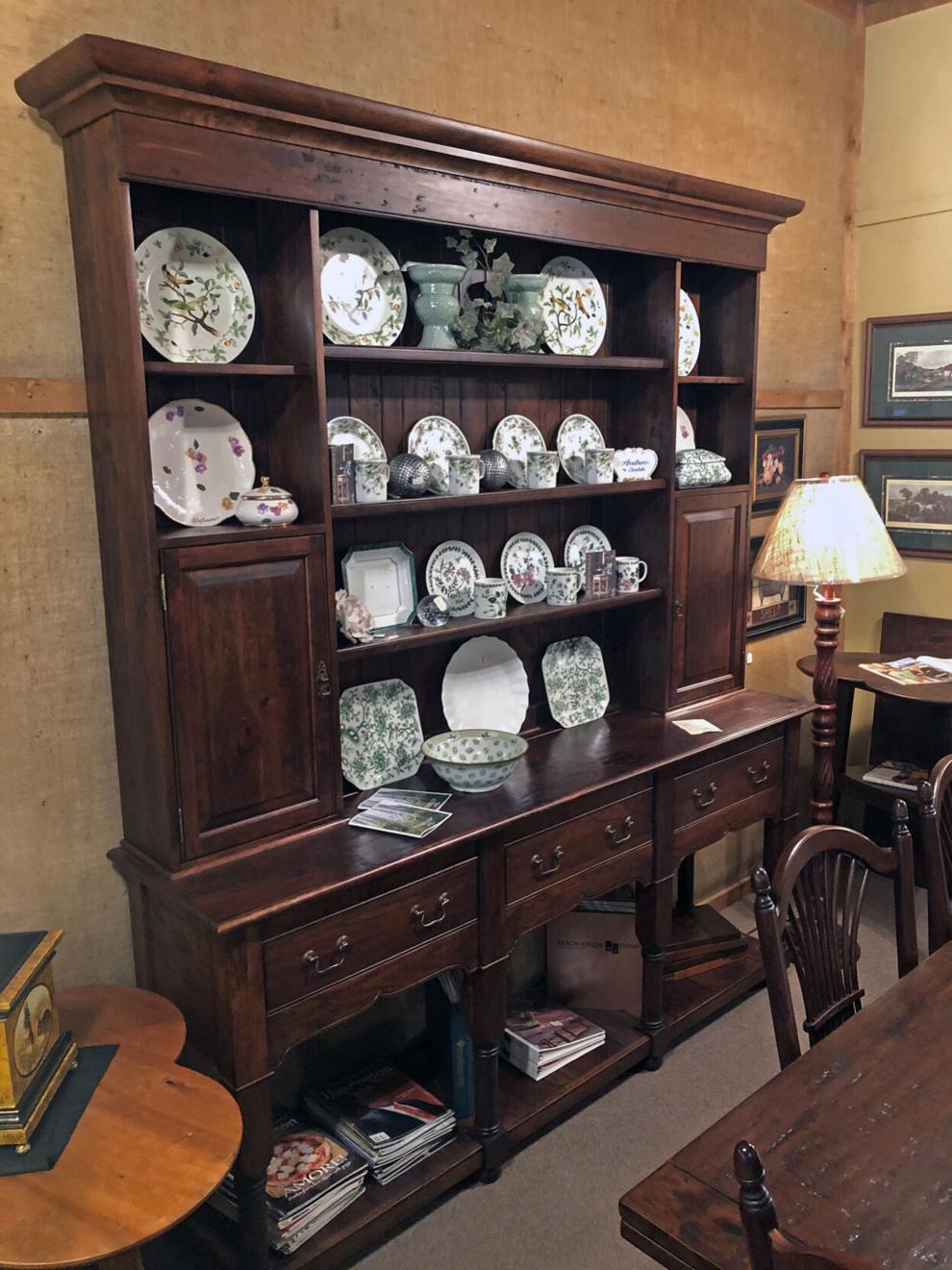 His father ran the kitchen cabinet replacement business for about 15 years, but the challenges of distribution and the entrance of large box stores into the market eroded the market. About that time, a sales representative from Lexington Home Brands approached Gary Adams about making quality furniture.
The sales rep was aware of the decline of furniture manufacturing in North Carolina — the same trend noticed by Muck at Colonial Interiors. He convinced Adams that a market was opening up for finely-crafted American furniture.
The result was the opening of MacKenzie-Dow Fine Furniture in Huntington, which originally focused on building English Pub-style pieces.
"My father loved the idea, because when he took the new furniture line to High Point for a furniture show, he found an established distribution system to lay the base for sales and marketing," said Adams. "Our strengths lie in our dining room and bedroom furniture lines."
Adams now runs the business with his father.
Expanding the vision
At each of these companies, emphasis on quality, from materials to final product, is an important part of their vision.
For Muck, the vision has evolved. While Colonial Interiors still carries the traditional furniture that his parents first sold, he has expanded to emphasize specialized traditional furniture like that made by MacKenzie-Dow and Lawrence Crouse Workshop, as well as the more modern designs of Gat Creek and other manufacturers.
"Our customers appreciate our one-on-one approach to helping them with their furniture purchases," said Muck. "They like the fact that they can look at a piece and make specialized requests for woods, colors and, in some cases, even sizes. They are not interested in off-the-shelf pieces, but statement pieces that will stay in their families for a long time."
On a recent weekend, Muck and his son delivered furniture to long-time customers who have moved from West Virginia to the Isle of Palms, S.C., and New Smyrna Beach, Fla. They have shipped furniture to customers in New England and the West Coast. These days, Colonial Interiors is selling furniture to second and third generation family members of some of the store's first customers.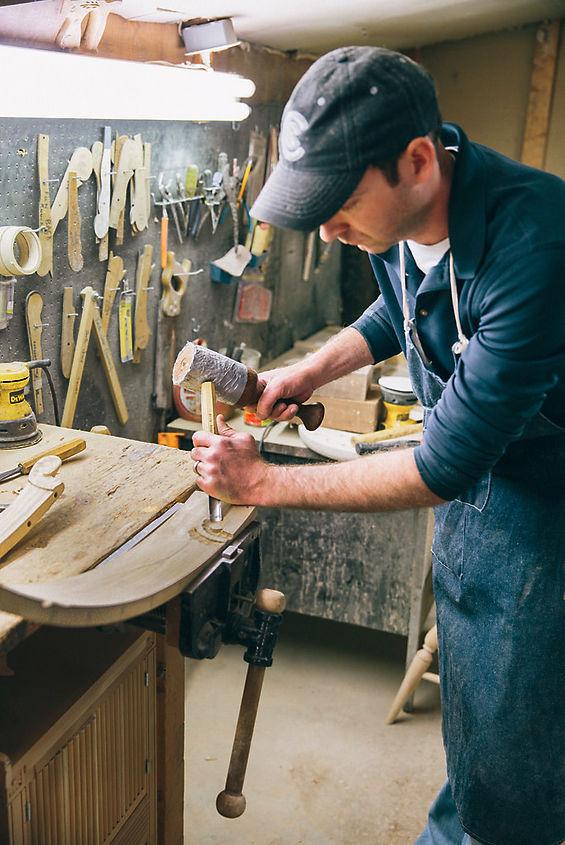 Many of those pieces come from Lawrence Crouse Workshop, which has become known around the country for its exacting reproductions of early American furniture. The company's furniture emulates the knowledge early craftsmen had of the wood and fine detail that made each piece a lasting work of art.
"The Windsor chair is a great example of this," said Crouse. It is not made from one kind of wood, but from several, depending on the part of the chair. "We use hard maple for the turnings on the legs, arms and back because it is extremely hard and will withstand years of use. The seats are made of poplar because it is dense and won't show scratches or nicks. The spindles in the back of the chair are made of hickory because while it is hard wood, it is flexible, and we use red oak for the curved parts of the chair because it can be steamed to bend and wrap around curvatures."
Crouse outsources the wood from West Virginia when he can and purchases other woods regionally. The Workshop's furniture is sold in about 40 shops in New England, the Midwest and Southeast.
"Our customers are often our best sales team," he said. "We have a customer in Washington D.C. who has sent us so many customers we call her place our D.C. showroom."
Imperial Bedding is another company whose products continue to be popular at Colonial Interiors. Imperial Bedding is smaller than it was in the 1980s when it was doing grossing $10 million per year and had more than 100 employees. Today, with annual sales in the $6 million range, the company still maintains the quality standards of its early years.
"We buy premium cotton from Tennessee, mattress springs from Winchester, Kentucky, and foam and cover products from North Carolina," said Rowe. "We are still made in America and carefully using skilled hand-craftsmanship for the construct the insulator pads, cotton layers and premium foam mattresses for our customers."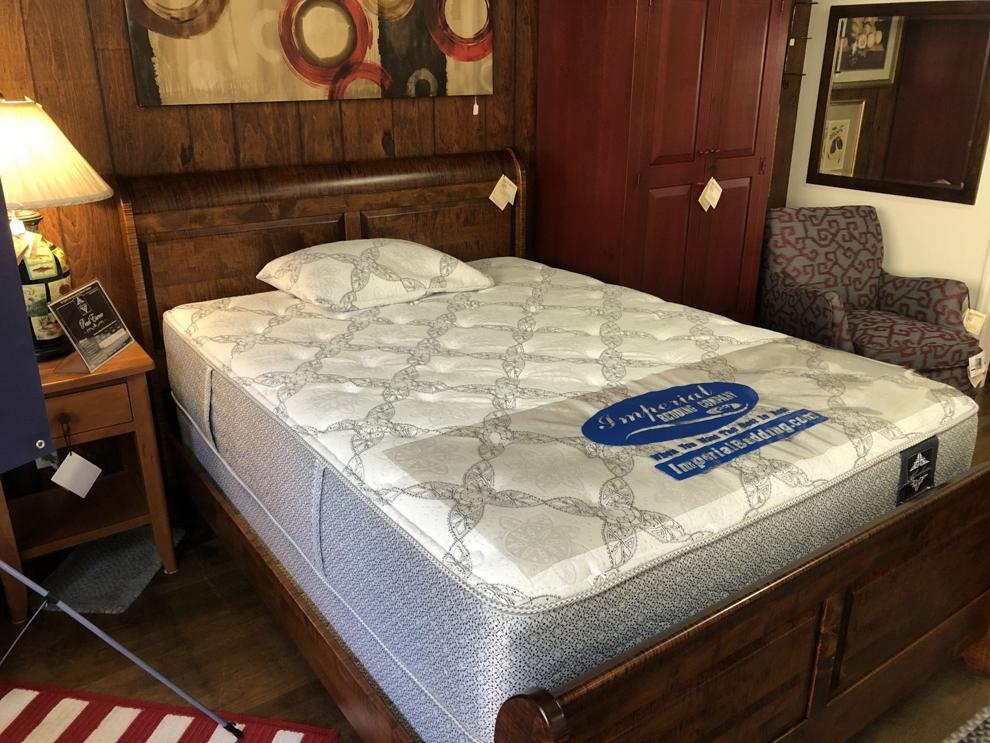 The mattresses and box springs are available at Colonial Interiors, Pugh Furniture and Smith Furniture in the Charleston area. They are sold in other quality furniture stores around the state and in Ohio, Kentucky, Pennsylvania, Maryland, Indiana, Minnesota, North Carolina and South Carolina.
"If you enjoy your overnight stay at most of the West Virginia State Park lodges or at The Greenbrier, you're getting to experience an Imperial Bedding mattress," said Rowe.
Blending Old World heritage with modern-day practicality, MacKenzie-Dow craftsmen and women use centuries-old woodworking and joinery techniques to build furniture that promises enduring value and fine style.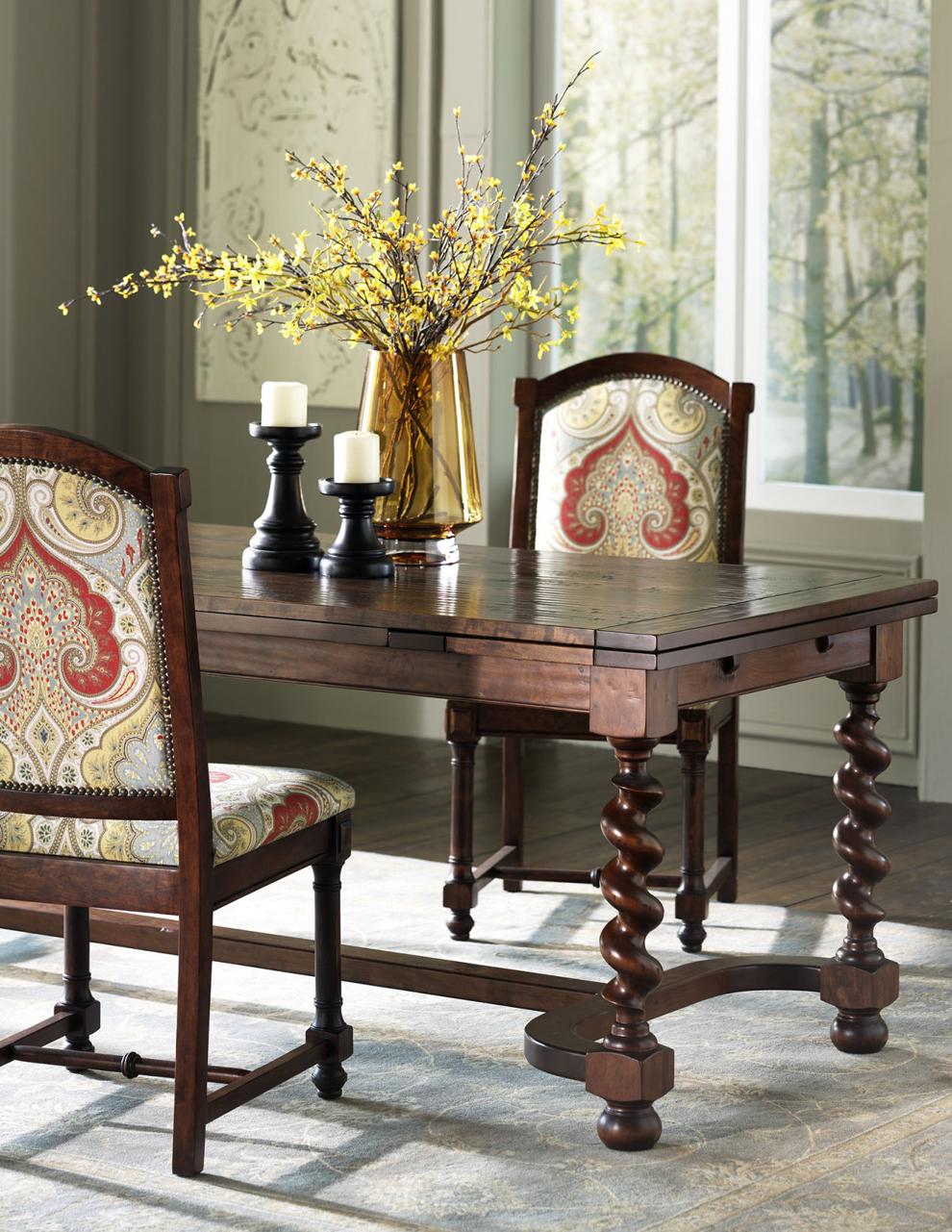 "I believe that two of our company's strong points can be seen in our refectory table and the Barley Twist bed," said Adams. "The table combines timeless style and craftsmanship and features a gravity fed system that melds woodworking, physics and engineering into a table with self-storing leaves that makes the table easier for people to use. The bed is a customer favorite and features a timeless style that today can only be found in antique stores."
Surviving through tough times
The financial crises in the early 2000s had a serious impact on MacKenzie-Dow.
"It changed everything for us," said Adams. "We had to lay employees off and we lost dealers, which is huge in an industry where relationships are everything. It knocked our socks off and we struggled, but we regained our ground and recaptured markets."
"For us, our family, our employees and our community are everything," he said. "We buy as much material as we can in the Appalachian Region and we partner with local distributors and retailers as much as we can."
Like the other furniture makers mentioned here, MacKenzie-Dow has customers around the country. "Once my wife called to say that a man visiting Huntington from San Diego wanted to buy some furniture, and she asked me what to do," said Adams. "I told her to take the order and we'd figure out how to get it there."
Fine craftsmanship, attention to detail, quality construction and customer service are the hallmarks of these family-owned businesses. Their products can be found in homes where furniture is valued for more than being functional. Their pieces become heirlooms to be passed down through generations.